Make job ads attractive for people with diverse backgrounds
How you write a job ad determines who applies. Use the successful template of the Diversifier to make job profiles attractive for female talent and people from diverse backgrounds.
Test your job ad
An initial test shows how many terms in the job description are deterring for female talents and people from diverse backgrounds.
Keep going and the Diversifier helps to create job profiles that appeal to all talents.
A word from our customers
«Eyeopening, really eyeopening - hiring a woman is not just not hiring a man.»
Watch video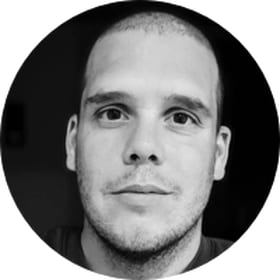 Loïc Schulé
CEO Denteo AG
«We now receive applications from Women in Tech that we could not reach before.»
Watch video
Jasmine Schläfli
Head HR Nine Internet Solutions AG
«We reduced the gender gap in our team. We already employed 3 female talents.»
Watch video
Mathias Brenner
CTO Sherpany AG
Understand what's deterring in job ads
Receive instant feedback on terms that prevent people with diverse backgrounds from applying - and learn why.
Learn how to write in an attractive way
While writing the job ad, alternatives to the deterring terms are proposed - allowing you to improve your writing with language that attracts diversity.
3 languages
The diversifier assists your writing in three languages: English, German, French - allowing you to be inclusive in your markets.
Find female talent on jobs.witty.works
Directly publish your neutral job ads on jobs.witty.works - a niche job platform for Women in STEM*. The community, managed by Witty Works, counts 4'000+ female talents.
Companies often seem challenged to attract talent with diverse backgrounds, in particular women. Science has proven that the language used in job ads is a crucial factor to attract this talent.
Due to socialization at a young age, people of different backgrounds unconsciously interpret language in job ads differently. Hence, #languagematters: It makes the difference between deterring or attracting people with diverse backgrounds to your open position.
Free trial for 7 days